A piece of art and infrastructure, stained glass windows in Pisgah Forest, NC are a stunning addition to any building. When it comes to creating pieces that are durable, eye-catching and timeless, put your trust in Dave's Stained Glass. We love our craft—so much so, we find joy in teaching it to others! Let us create a special piece of stained glass for your building or teach you how to craft your own as a hobby.
Monday Nights Open Workshop
For Fee Of $8.00
From 6:30 pm – 9:30 pm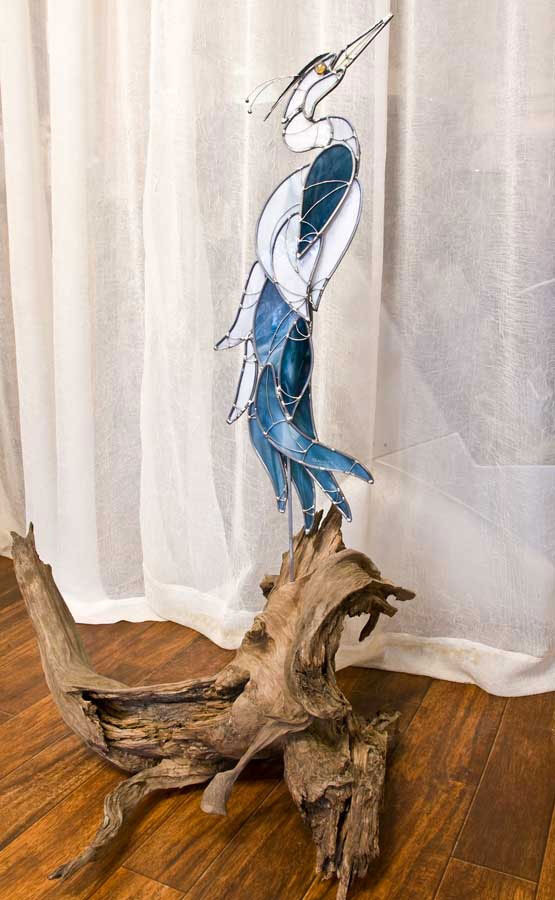 Custom orders: Have a stained glass pattern in Pisgah Forest, NC you like? We'll be happy to bring it to life for you! We can create completely original pieces based on concepts, or adapt a concept you like into something new and original for you. Our prices are competitive and we guarantee our workmanship, including installations.
Stained glass repair: Cracked, chipped or damaged stained glass can quickly lose its appeal. We're here to restore your work of art to its original splendor with precision repairs, delivered by a seasoned artisan. You'll never be able to tell your glass was ever damaged when we're done restoring it.
Stained glass supplies: If you're a hobbyist, we're your destination for supplies. We have more than 280 colors and textures of glass from top name brands, as well as a broad selection of glass bevels and bevel clusters. You can also look to us for chemicals including patinas, flux, grinder coolant and cutting fluid. We've even got solder (50/50 and 60/40), tinned wire, lead came and zinc came, alongside copper, silver and black foils in various widths.
Stained glass classes: Want to learn the art of making stained glass pieces? Open studio time is available on Monday evenings from 6:30pm to 9:30pm for a fee of $8.00. This includes the use of our stained glass tolls, along with help and/or advice with your stained glass projects from our expert artisans. We also host classes for new beginners.
Craft shows: We're a proud supporter of the arts and frequently participate in craft shows focusing on stained glass as the centerpiece. We encourage you to stop by and see some truly breathtaking works of art
At Dave's Stained Glass, stained glass is our passion. We'd love to create a beautiful piece for you, teach you how to make your own or, at the very least, foster a deep appreciation for this art within our community. Visit our studio today or give us a call at 828-862-8554 to learn more.